AIRPORT
MANDVI AIRPORT
Client: GUJSAIL
Location: Mandvi, Kutch, Gujrat 370465.
PRPJECT DETAILS
Keeping in mind the site constraints, importance and recognition of the place Mandvi, we studied the history, the brief given and architectural importance of the
place and we designed and segregated the spaces as public, semi public and private. After segregating these spaces we planned out the terminal building as per the
uses and requirements of an airport terminal building we fulfill the requirement of ATC tower, hangar, isolation bay, administrative building, future cargo terminal and also the commercial area for further development. We provided the required parking spaces for public and private purposes along with a VIP parking.
Size of the airstrip is 1500 x 30 m and RESA 30 x 30 m .There are certain minute changes made In the airstrip design extending it to a certain extent and providing it with a perfect angle for safer landing and take off and also provide it with a 20 m taxiway, an isolation bay for any emergency in case which is 100 m away from the proposed hangar. We have also retained the existing helipad. The 1500 x 30 m runway is sufficient to land Dornier and ATR 42.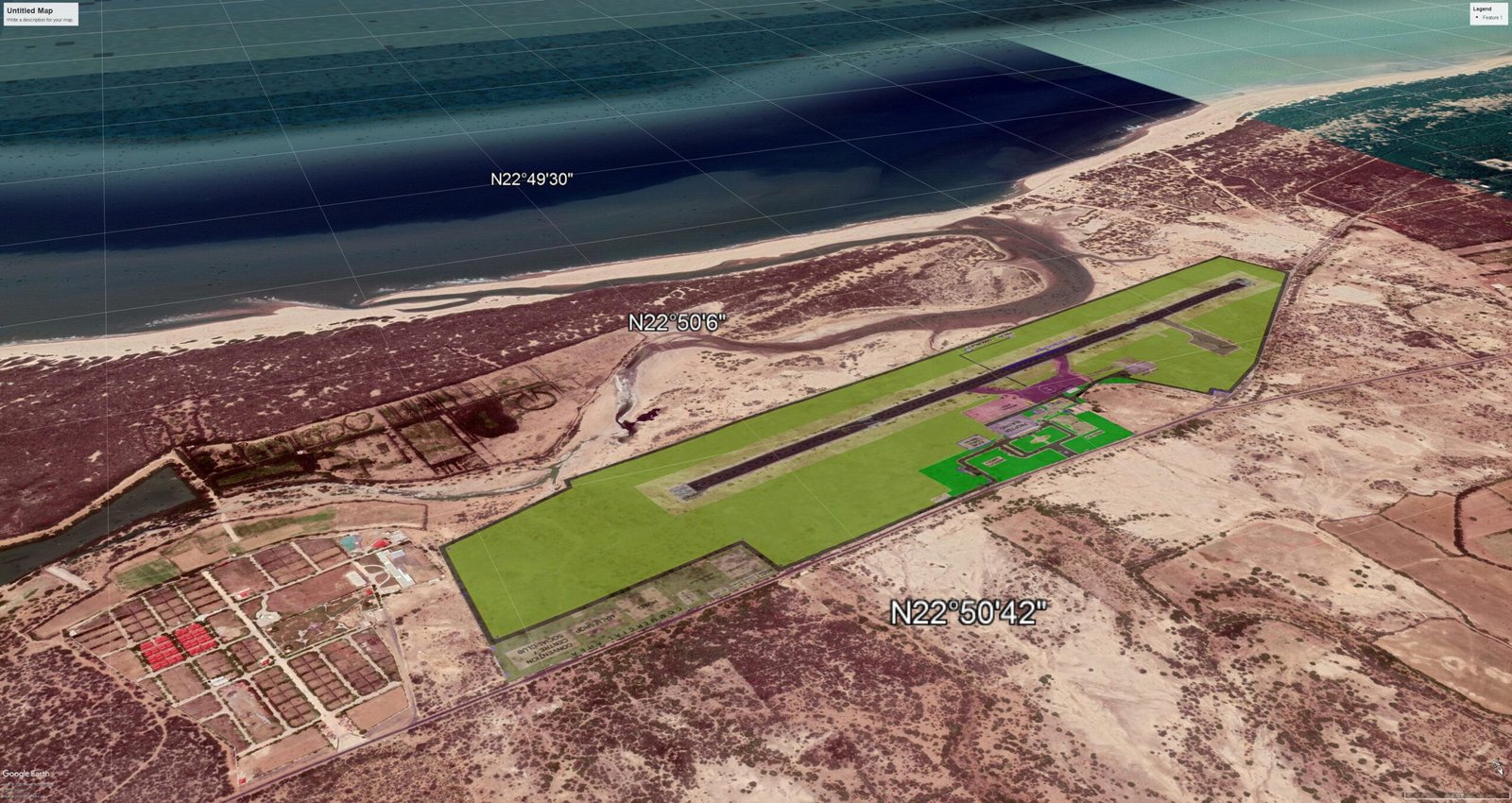 LAL BAHADUR INTERNATIONAL  AIRPORT
Client: AIRPORT AUTHORITY OF INDIA.

Location: Varanasi Uttar Pradesh, India.
PROJECT DETAILS
An integrated terminal serves both domestic and international flights, with a floor-area of 26,000 square metres (280,000 square feet). It can process 500 passengers at any given time. The terminal features 16 check-in counters with CUTE (common-user terminal equipment), four immigration counters that double up as emigration counters, two aero- bridges to cater to narrow-body aircraft Such as Airbus A320 family and Boeing 737 family and two baggage-claim belts. Besides an L1-Upper level seating area for the aero-bridge gates, the terminal features a ground-level gate to reach other aircraft on the apron on foot, or via shuttle bus. The apron can simultaneousiy park five narrow-body aircraft. The waiting area features essential services for the passengers, besides snack stalls, a travelers' convenience store, a bookstore with a newsstand, and stores selling merchandise indigenous to Varanasi, such as Banarasi Saris; and a VIP waiting lounge.