COMMERCIAL BUILDINGS
Client: R N CREATION PRIVATE LIMITED.
Location: B-107 Sector 67 Noida.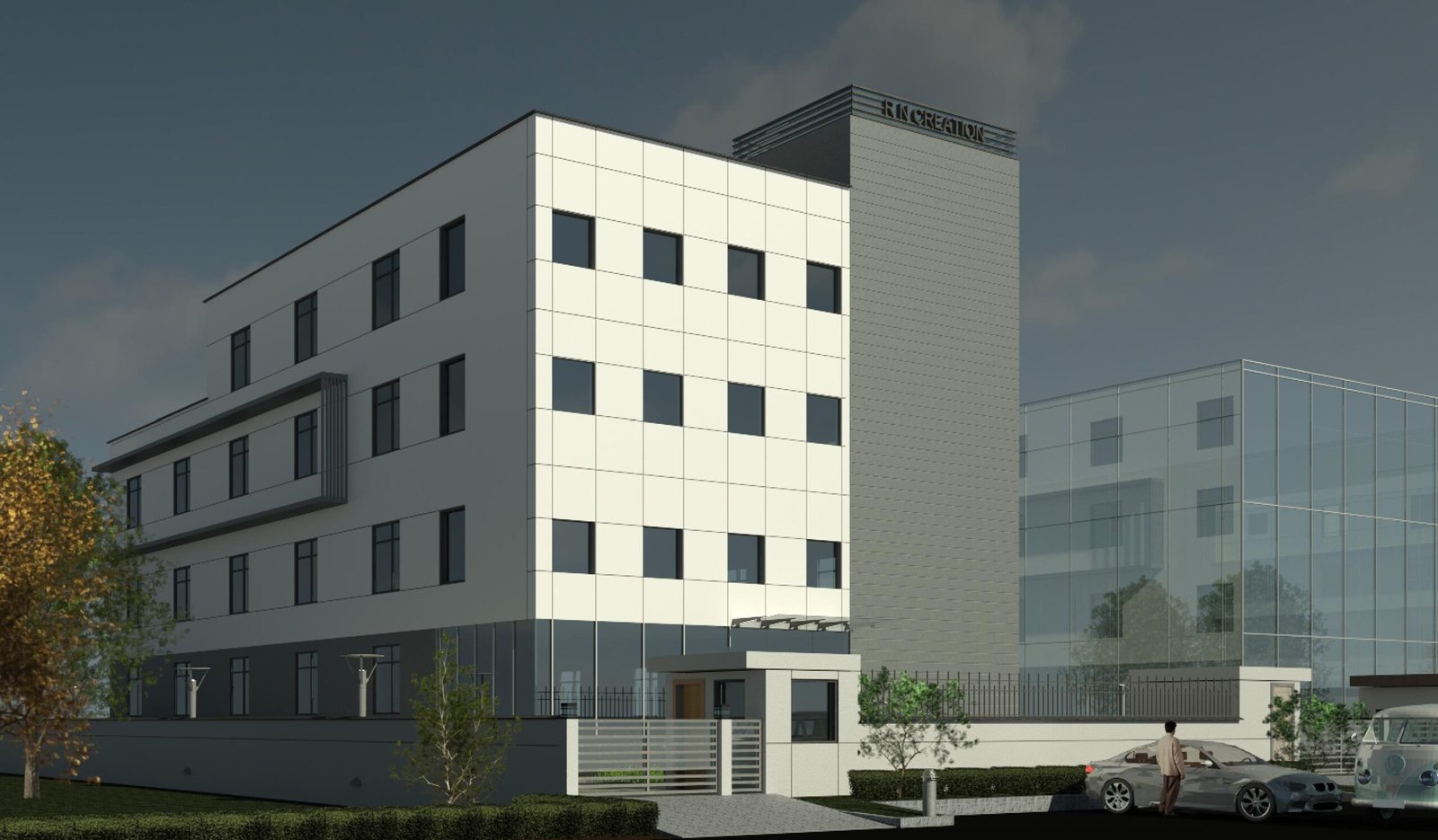 PROJECT DETAILS
Completed in 2015, phase one of Outpost comprises a 25,000-square-foot complex, which consists of Four-story buildings that function as one large structure with a long bar shape. A partially covered, shared open area occupies  houses the elevators and stairs as well as informal lounge spaces oriented toward West. The industrial-scaled ground level buildings contain maker spaces. The project is infused with a strong desire for simplicity. The volume housing the offices becomes a striking sign even to those driving by on the highway, one that seeks to establish a dialogue between the concepts of stasis and movement.
The materiality and nature of the space interrupts the fluidity of the office core, thus creating a more intimate relationship between nature and man. The area reserved for vehicles is situated within a circular perimeter slightly buried in respect to the highway in order to buffer the visual impact this has on the project.
Client: NOIDA DHATU PRIVATE LIMITED.
Location: C-61  Hosiery Complex Noida Phase II.
PROJECT DETAILS
The project completed in 2014 as industrial building with basement, ground and three floors. The Interior space of the building is column less to get the maximum area without hinderance. Its 1000 Sqm plot area and maximum FAR achieved in the building with a disable ramp and other services the etire building is design on BIM to minimise the construction cost. Due to BIM implimentation the project completed in 8 Months and overhead expenses minimise.
The material choice respect to local and afordable to control the project cost.