IT BUILDING / COMMERCIAL
ADANI CONNEX DATA CENTER.
Client: ADANI CONNEX.
Location: Sector 62, Noida, Uttar Pradesh.
PROJECT DETAILS
Adani Connex Data Center located in Sector 62 noida. we had design the Occupational Health Centre and Training Camp in the adani connex data center. This facility is for the construction work who is constructing the main data center building. The entire building design in steel structure claded with the teracota tiles for insulation and for asthetic purpose.
The base sturcture is in concrete and super sturcture in steel and ercon panel. the desing kept as mordern invoation building in associate with main data center building. The entire project is desing in 6 weeks and construction took only 8 weeks.
---
COMMERCIAL COMPLEX DWARKA
Client: DDA DELHI
Location: Sector 23, Dwarka Delhi.
Discover the Oasis of Luxury and Greenery in the Heart of Dwarka, New Delhi's Sector 23! Our complex is a haven of branded boutiques and upscale shops, surrounded by lush greenery for a serene shopping experience. Our architectural marvel combines the art of passive cooling with innovative truss configurations, shielding you from the scorching sun while showcasing impeccable engineering. Treat yourself to delightful food and recreation – this is not just a shopping destination; it's a masterpiece of design and leisure brought to you by BLPS Consultant!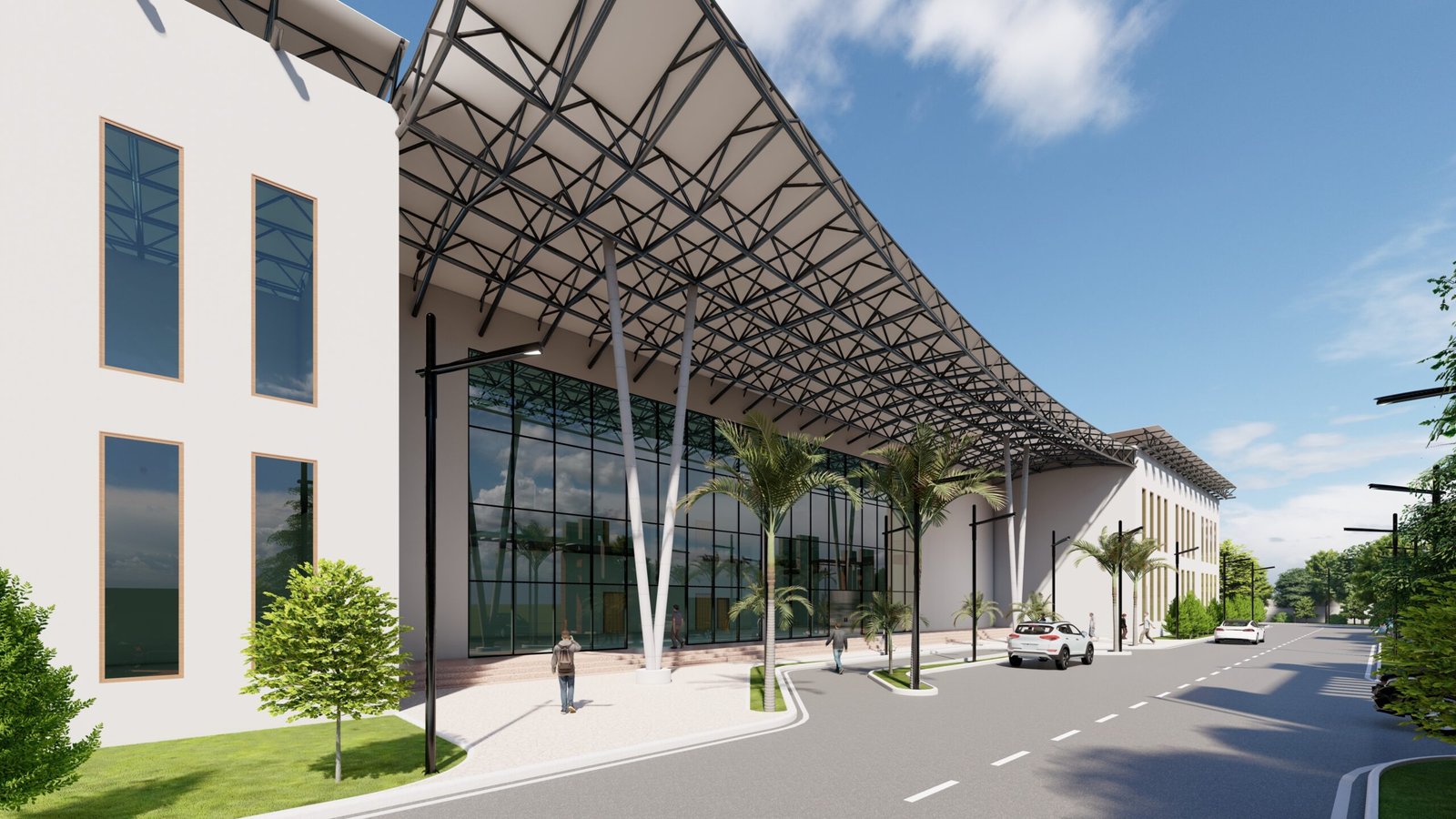 ---
COMMERCIAL COMPLEX DWARKA
Client: DDA DELHI
Location: Sector 23, Dwarka Delhi.
Unveil the Extraordinary in Every Brick! Your Dream Home Awaits in the Heart of Sec 23, Dwarka, New Delhi. BLPS Consultant presents a Lifetime Opportunity to Secure Infinite Happiness for Your Family. Experience Perfection, Elegance, and Unmatched Class in Every Detail of Our High-Rise Residential Marvel. Your New Address: Where Design Meets Destiny!